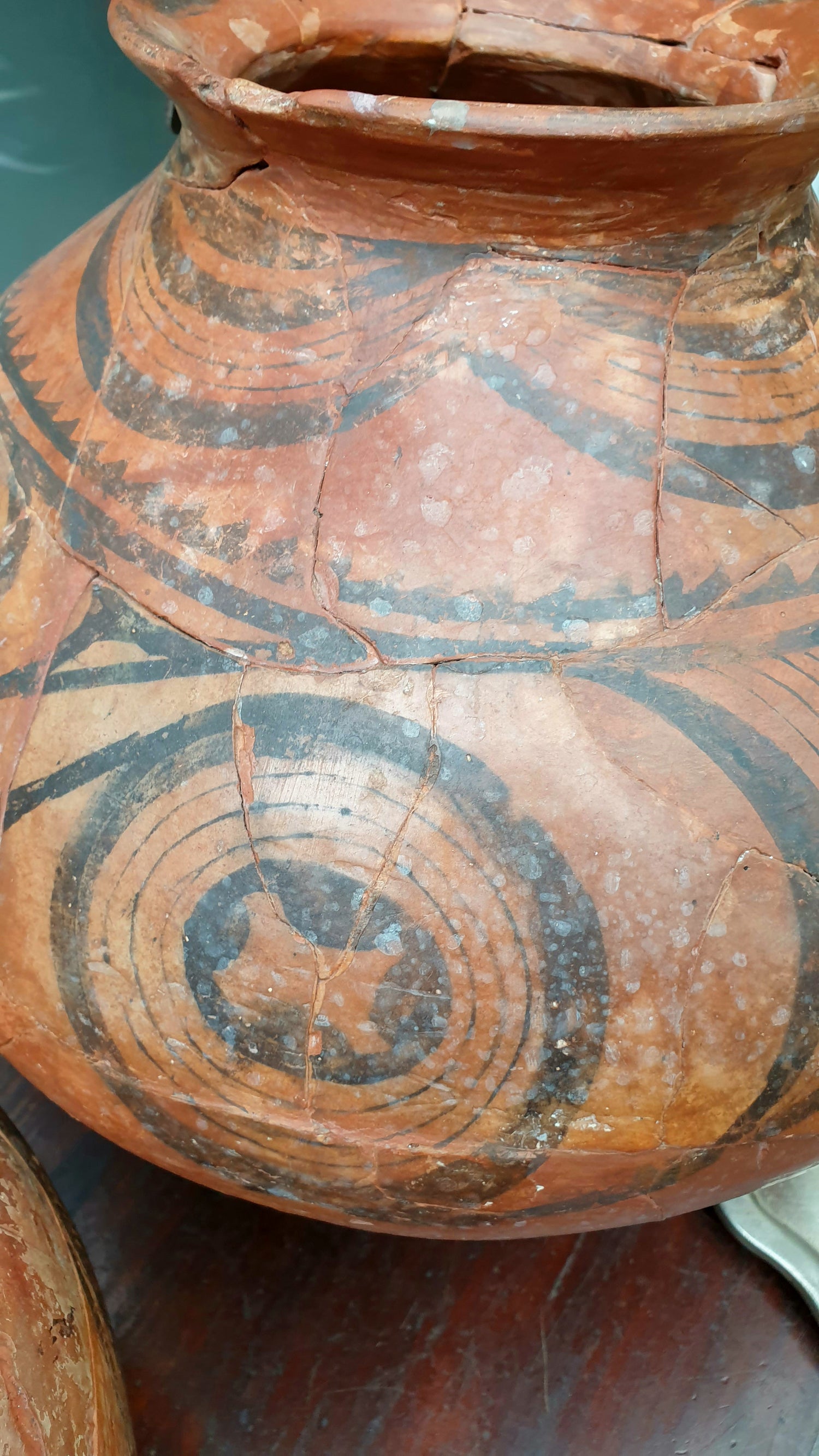 DREAMTIME Trypillya
The print of this scarf features symbols of the oldest civilization that existed 7,200 to 2,700 years ago, predating the Sumerian or Egyptian civilizations.
Our ancestors already possessed all cosmic knowledge and earthly wisdom back then. We just need to return to them and remember.
They reflected this knowledge in symbols that they painted on the walls of their dwellings and temples, on figurines and ceramics. Women, priestesses, representatives of the Great Goddess and keepers of the hearth exclusively engaged in ceramics in Tripolye. They were the main priests.
People felt an inseparable connection between themselves, the gods, the cosmos, and nature. Hence the sacred meanings embedded in forms and patterns. Everything that was grown and produced was used collectively; they took from nature only what was necessary for life, without accumulation or excess, in complete trust, prosperity, and without wars!
KOLOVOROT

INFINITY

CENTER OF THE HEART

METAMORPHOSIS